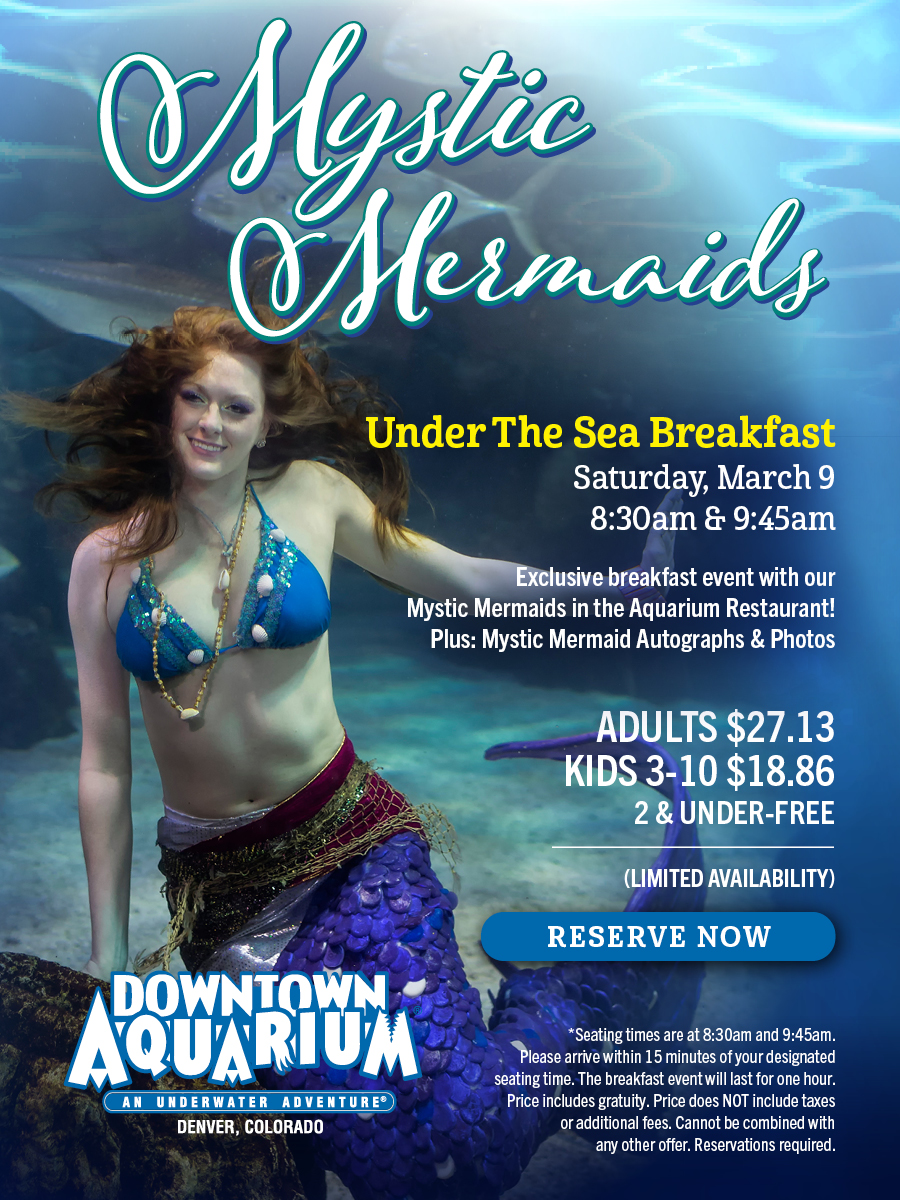 Mystic Mermaids Under the Sea Breakfast
Saturday, November 3
9:45am
Dine with our Mystic Mermaids for an adventure unlike any other! Enjoy a delicious breakfast while watching our mermaids swim to music and teach us how to protect the ocean. Plus you can meet with our mermaids, get their autograph and take pictures with them! Breakfast purchase includes 50% off aquarium exhibit ticket and validated parking.
Adults: $19.99
Kids 3-10: $13.99
Kids 2 & Under: Free
Reserve Now! 303-561-4450