Dive Into a Dining Adventure!
Your underwater adventure begins as you are seated around the 200,000-gallon aquarium, which allows exceptional floor-to-ceiling viewing from all tables. More than 100 species of colorful, tropical fish from the Caribbean Sea, Hawaii, South Pacific and the Indian Ocean – reside in the tank. To the great delight of both children and adults, a diver makes feedings twice a day in full view of the dining room. The unparalleled offerings at Aquarium feature only the freshest fish, seafood, steaks and more.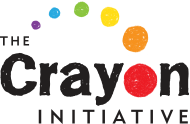 The Crayon Initiative
Click here to watch videos

We're honored to launch a new partnership with The Crayon Initiative, a unique charitable organization that takes unwanted crayons and remanufactures them to donate to children's hospitals across the country. Donate your crayons at the end of a meal or bring in your own to give to a great cause. Just look for the donation box.
Restaurant Hours of Operation
Monday - Thursday: 11am – 9pm
Friday & Saturday: 11am – 9:30pm
Sunday: 11am – 7pm